Wine
The Bordeaux region is home to some of the most famous wines in the world. There are literally thousands of wine producers in the area,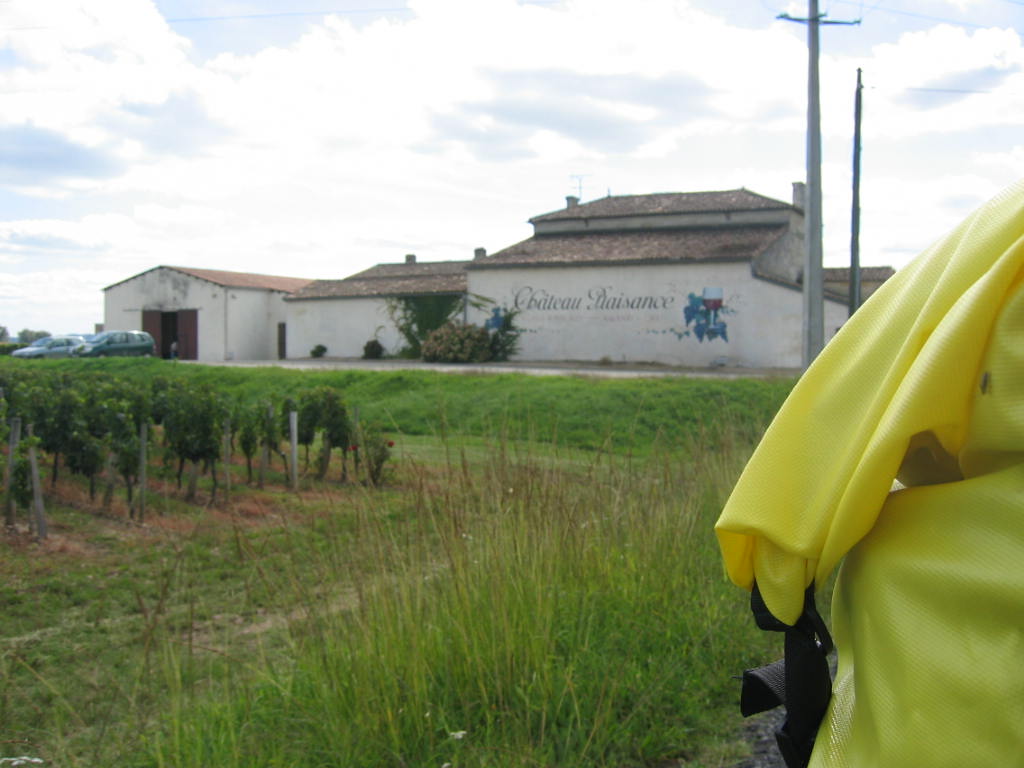 and you can hardly go a half kilometer before passing another chateau. To an American, the term "chateau" conjures thoughts of stately manor houses at the end of tree-lined drives, such as Mouton Rothschild.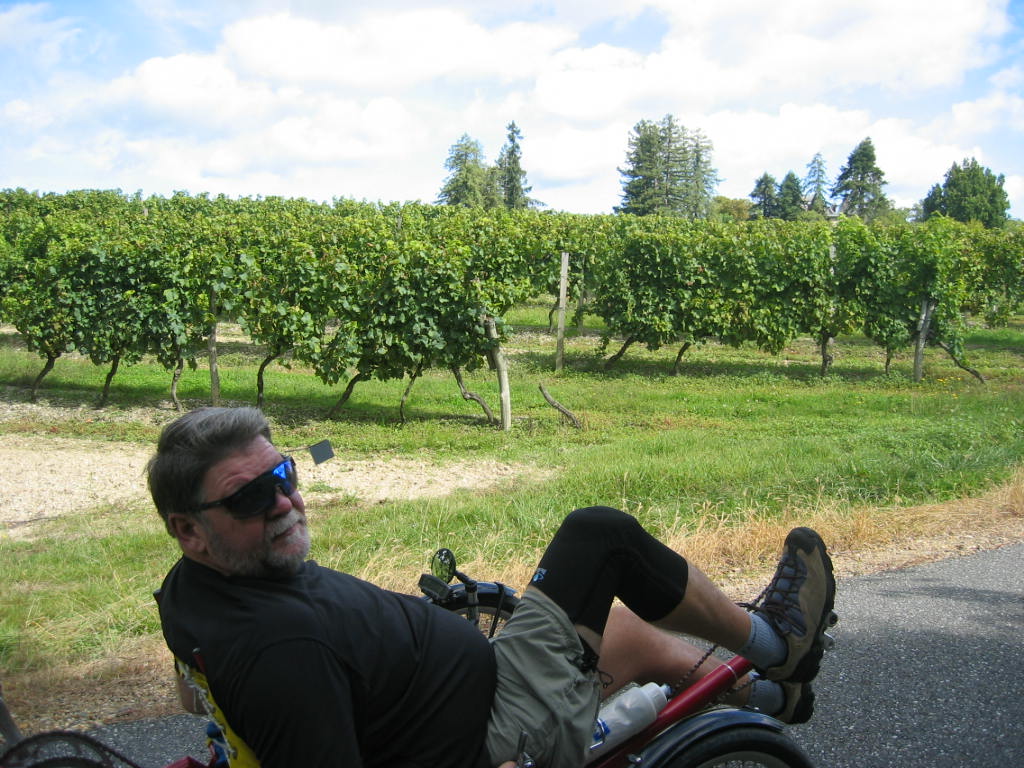 Though there are many grand chateau, with complete wine production and storage facilities on site, the majority are much more modest, with many looking like simple vineyards. Many chateau offer tastings and direct wine sales.
Chateau Mouton Rothschild
Among the famous winemakes of the world, Chateau Mouton Rothschild is part of the elite. Famous for both the quality and price of their wines, a visit to the chateau is an must for the wine lover. We cycled to the gates of the chateau for a photo opportunity, then continued around to the visitor center.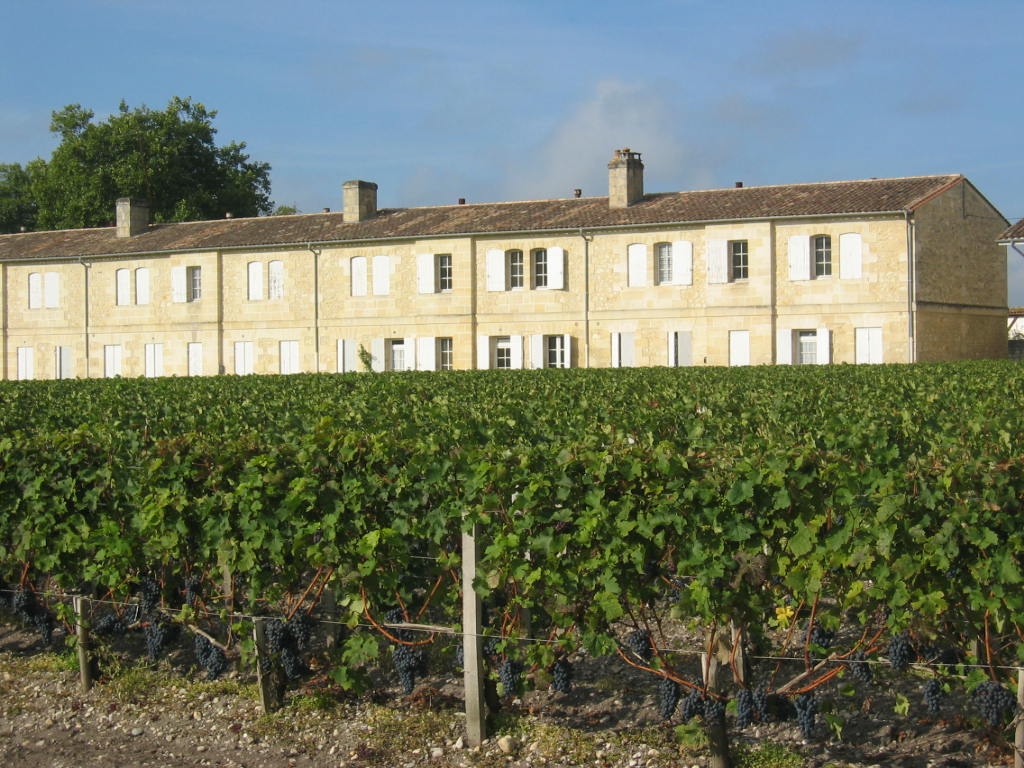 The tour takes you through the fermenting room, where alcoholic fermentation occurs in huge wooden vats.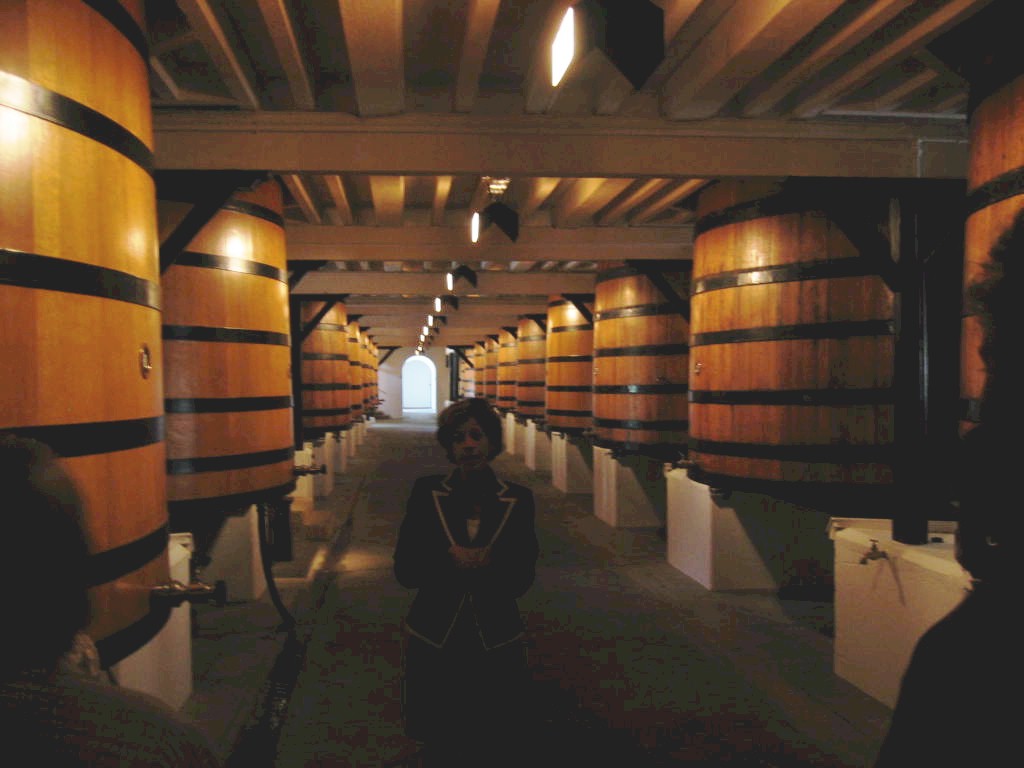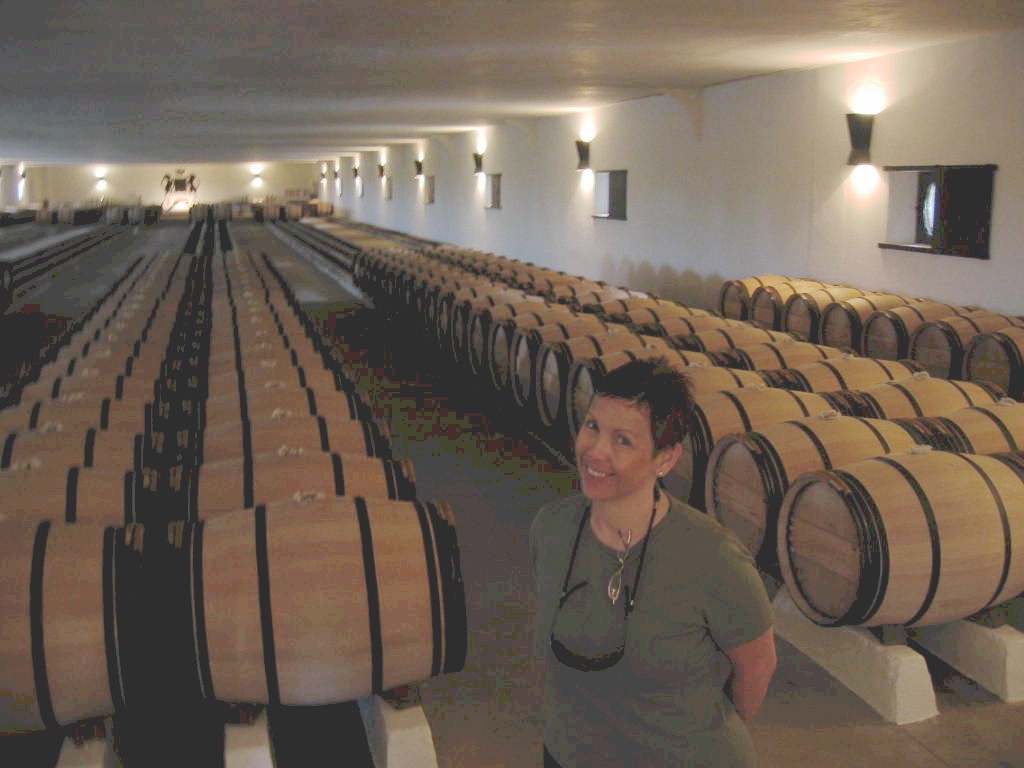 The wine is then transferred to new barrels for 1 - 2 years of aging. Over 1000 barrels are kept in the massive barrel room.
The tour continues to the cellars, where thousands of bottles rest, aging to perfection. In one cellar, a library of Mouton Rothschild wines contains examples of each year of the chateau's production (since the 1850's).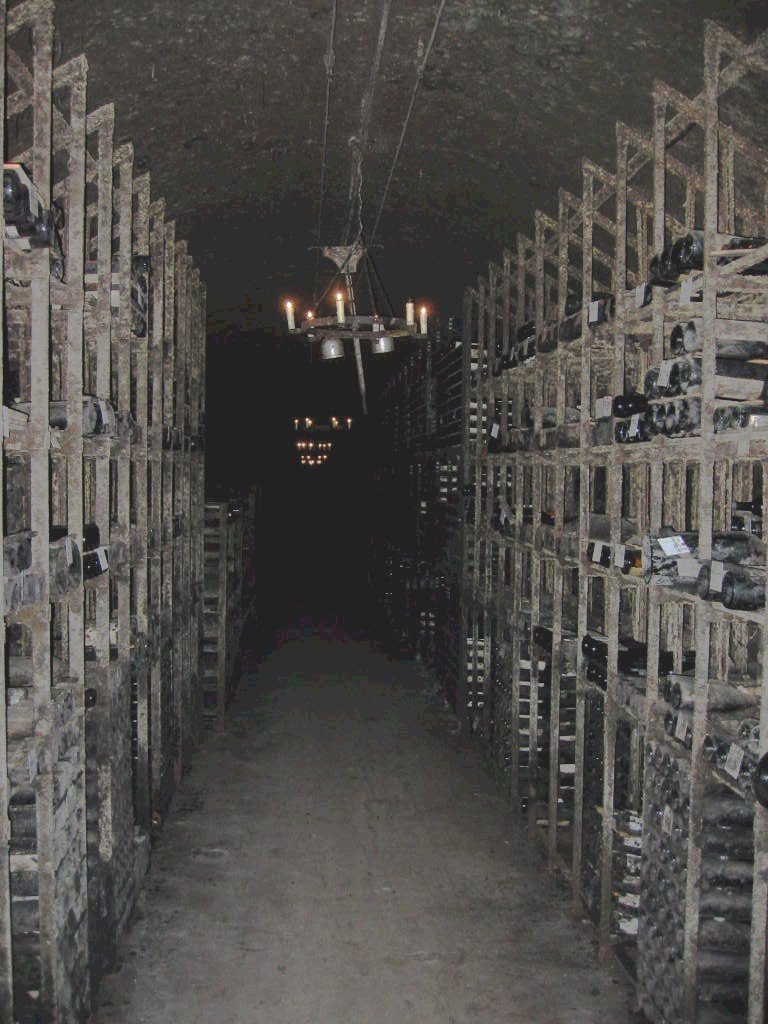 One cellar contains the private collection of the Baroness de Rothschild. Unfortunately, no key to the gate was available.

Chateau Pinchon-Longville
Next door to our B&B, Pinchon-Longville is another prestigious chateau. As the grape harvest has just begun, we see workers hand-separating the grapes in preparation for the crush.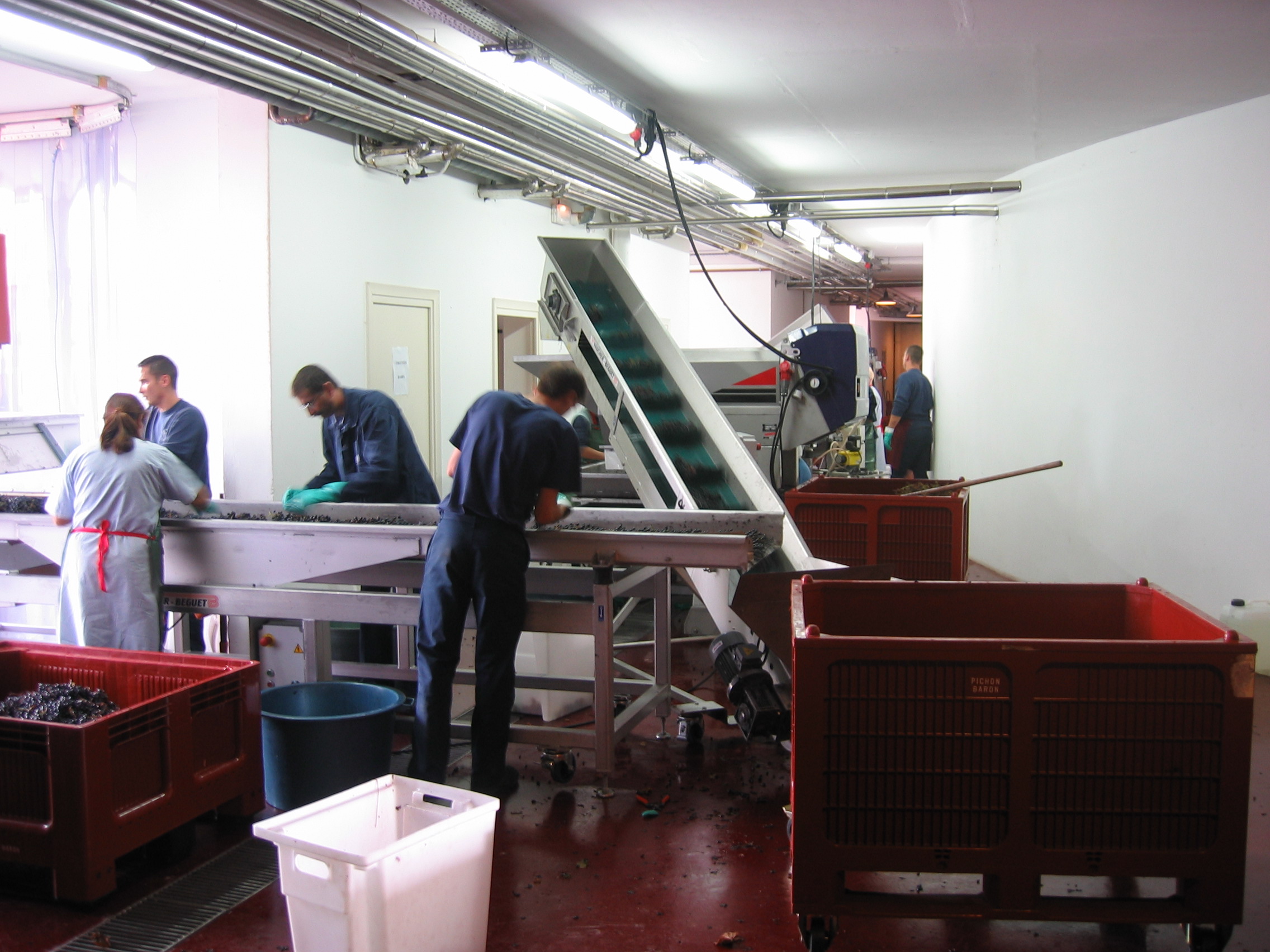 In addition to the tour, we also get to taste two vintages, and pick up a bottle to accompany our dinner.
Other Spirits
Of course, man does not live by wine alone. Depending upon the region of the country and the dominant fruit (grape, plum, apple, etc.), one may find other, harder drinks such as Cognac or brandy. As many farmers lacked the necessary equipment for distillation, mobile stills were brought right to the farm to produce the necessary libations.